About Abersoch Garden Centre!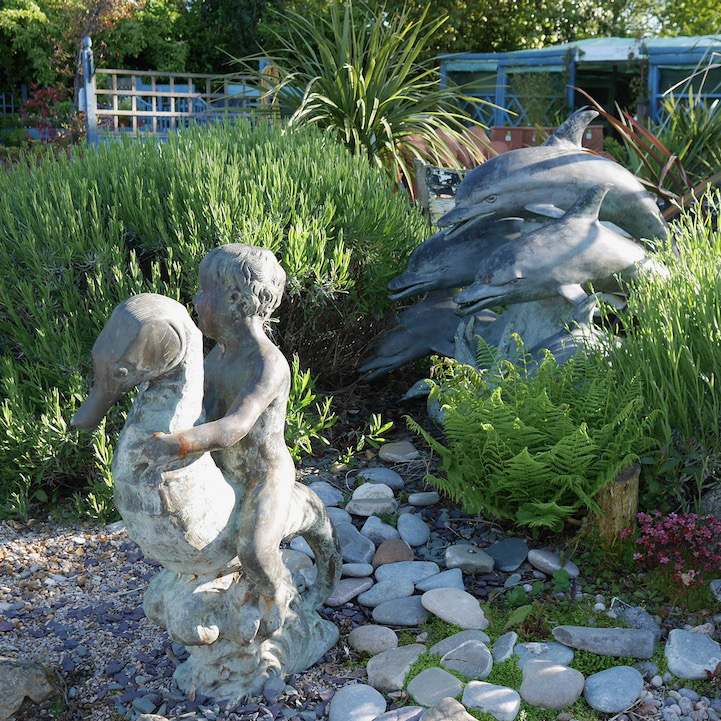 Beautiful Llyn Peninsula
Abersoch Garden Centre was opened in 1994 and has become the gardeners Mecca for this beautiful area on the south coast of the Llyn Peninsula, Gwynedd in North Wales. The climate is mild, almost tropical, and along with a keen local gardening community, the centre attracts tourists in numbers. Many visitors own second homes and the Garden Centre offers an advisory service from planning your garden right through to supply, delivery and planting of species suited to the coastal environment. Abersoch is very popular village seaside resort. Great beaches, internationally recognised sailing waters, pleasant climate and beautiful scenery, all set in the heartland of the Welsh language – provides a special combination.
Pirate History
Abersoch Garden Centre is set in the grounds of Ty Mawr an historic cottage dating back to the 17th century. Captain Henry Morgan, the privateer and sea-raider, is reputed to have lived in Ty Mawr during the 17th Century whilst hiding from King Charles II.
Garden Centre Goods
An interesting range of stoneware, pots and planters. Furniture for the garden has not been overlooked either and as you stroll around the centre it becomes clear just how much effort has been made to source and supply, unusual and up to the minute style and design.
Summertime signals food al fresco and you can buy from an exciting range of outdoor eating. Picnic sets, barbecues for two or a party, beach torches, charcoal and stocks are maintained so, your "last minute" beach party plan can always go ahead!
Everywhere there is a sense of style and the Gift Shop stocks the unusual and interesting. Pesticides, Insecticides, Compost, Gardening Tools all are available. There is always a warm welcome, where professional advice is free.
Most garden centre goods are available such as tools, compost, pots, stoneware, gifts, garden furniture, Bbqs etc; we specialise in palms, plants and shrubs suitable for the coastal environment.